Oohh...so sorry you missed it :-(
I only open registration for this course twice a year, but if you'd like to know when registration opens for the next class,

sign up for course updates (button below)

and I'll make sure to keep you in the loop!
(
In the meantime, watch the free workshop below - don't forget to grab your workbook, too!
)
Discovering Your "Next Season Superpower!"


In our time together, you'll discover how to unearth
skills you have learned and developed over the years, be able to articulate them, explore ways to combine your skills and interests to draft options for your next season of life, and move forward:
deciding the ONE thing you will do next…
Before you get started, take a moment to download and print the free "SuperPower Smart Sheet" I put together for you. It's a way to keep webinar notes, your personal work and ideas, and thoughts on your future steps altogether in one place. You'll find it here!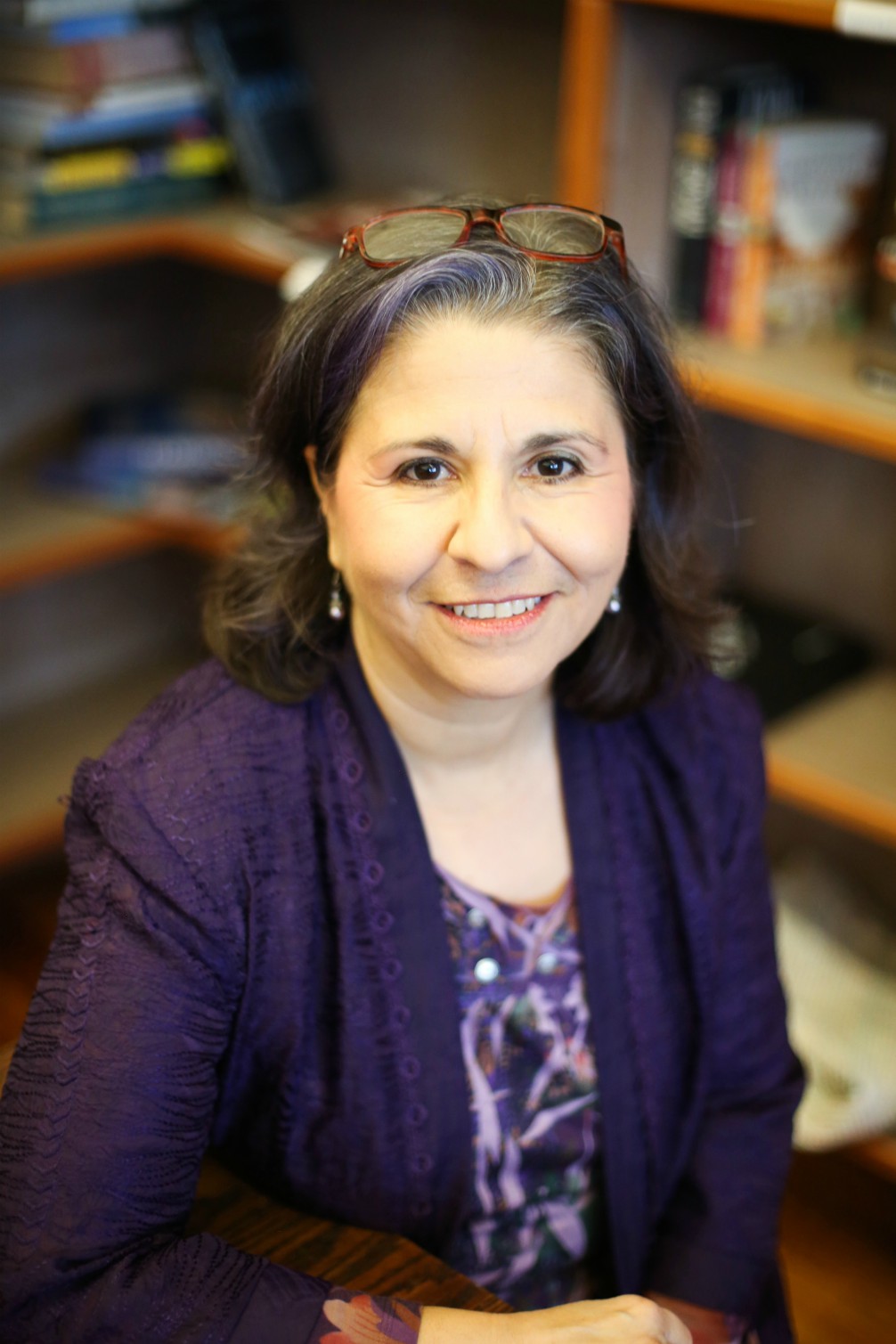 Once upon a time, I was standing in your shoes...
Throughout my 25 years of homeschooling, I'd never once given any thought to the fact that I'd have anything to figure out when the kids were all "grown and flown.' A brief-but-unexpected homeschool break, occurring while our youngest was in high school, helped me to discover that we really don't know when our homeschool "career" (and it really does become a career, doesn't it?!) will end. It was during those years - a true wake-up call for me - when I realized I'd better get a plan in place. 'Cause I was way too young to throw in the towel!
As a result of searching and praying and dreaming and reading and planning and vision-casting during that time, "The Empty Homeschool Nest Blueprint" was born!
Whether you've homeschooled 1 or 10 kids...whether you've homeschooled for 5 or 25 years...whenever you put the books away for the last time, you've still got great years ahead of you, my friend.
My prayer is that by exploring the materials in this course - and digging deep to unearth the yet-undiscovered treasures inside you - God will reveal some wonderful next steps for your life!
Now, can you relate to any of these comments?
Or experienced these very same feelings?
Lacking self-confidence...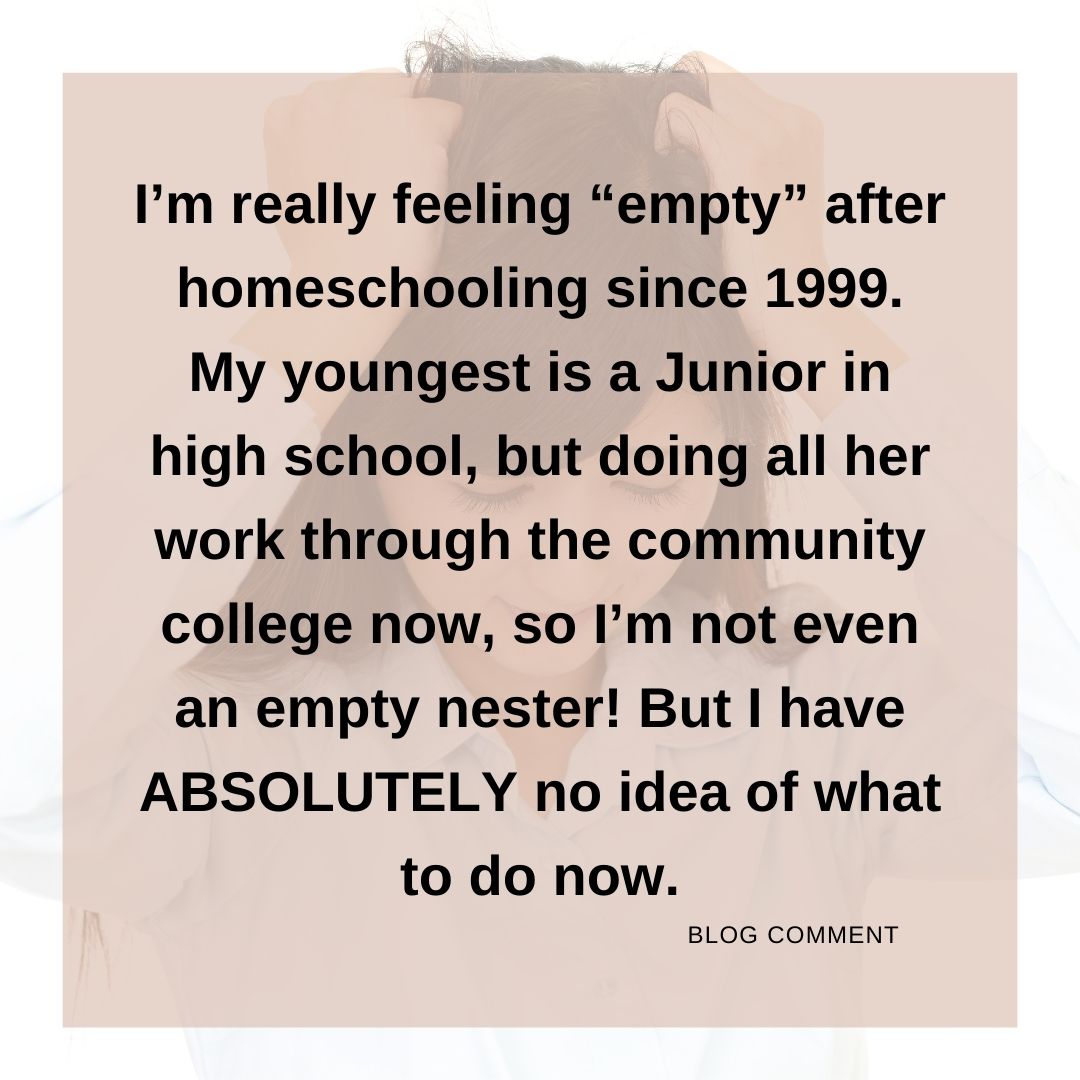 Not having any idea of what
to do next...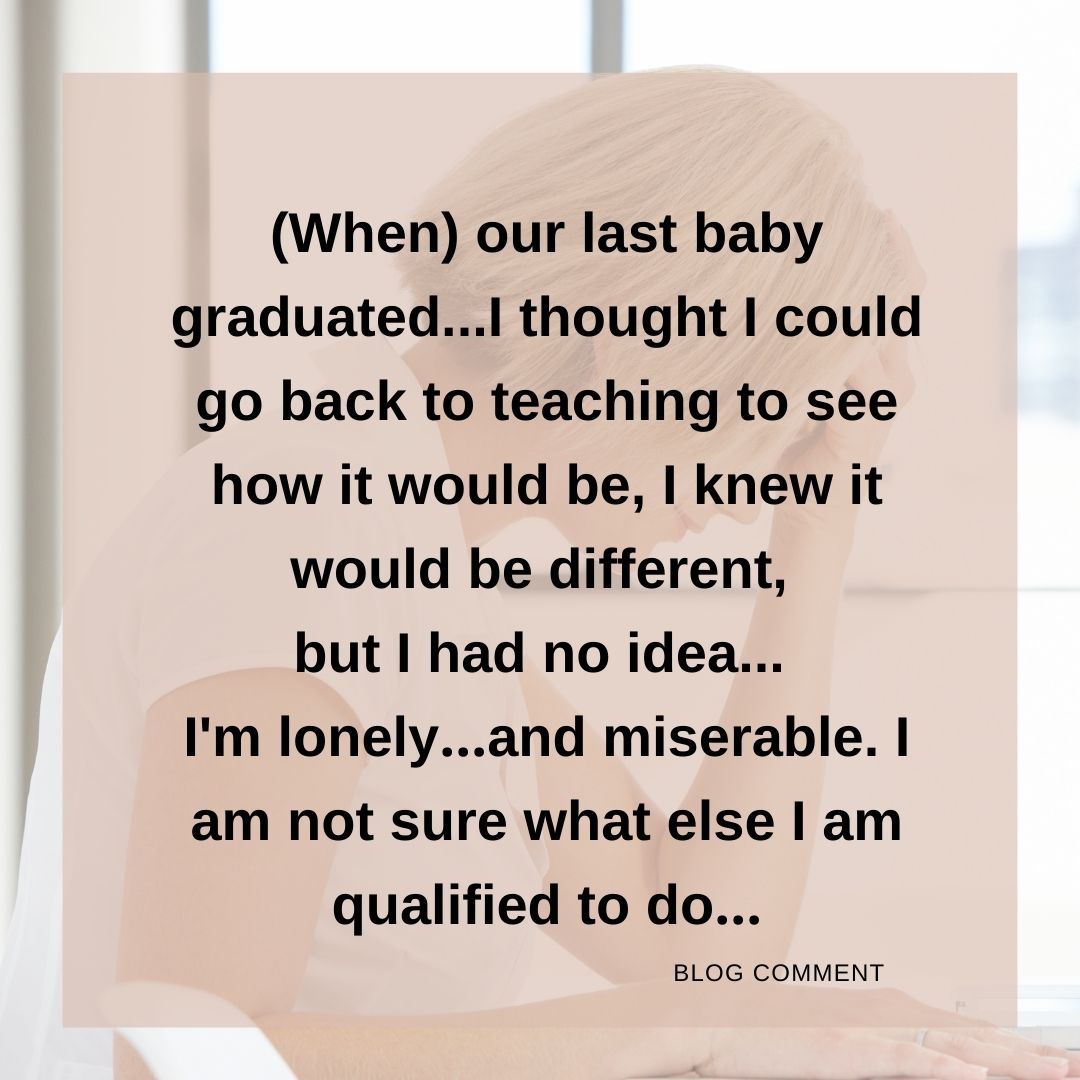 If you answered "yes!" then it's time to take your next best step!
If you're able to relate to anything in the webinar or the comments above, you'd be wise to make joining "The Empty Homeschool Nest Club"
your next step.
In this 8-week course, you become part of a group that can supports, motivates, encourages, and challenges you to dig deep and aim high! We've all been educators, we're all parents, and we all know what it's like to transition to a new "gig!" Most of us have struggled or are struggling with the transition, too, so we truly have "been there, done that, got the t-shirt!"
Want more info first? Then scroll down and see what others have said, and take a look at the curriculum.
(The next class starts August 2021.)
Comments from past students...
The "Blueprint" Curriculum
So, to wrap things up...
The Empty Homeschool Nest Blueprint is the only program of its kind that helps moms deal holistically with the transition they face when homeschooling is over. In addition, it provides tools and support to craft a personalized framework from which to move forward.
In addition, "forever access" to the course means you can enjoy being part of the community while the course is open, and then continue to work through more-challenging aspects at your own pace.
Are you ready to get started?!
Sign up below and get "the skinny" when the next course is offered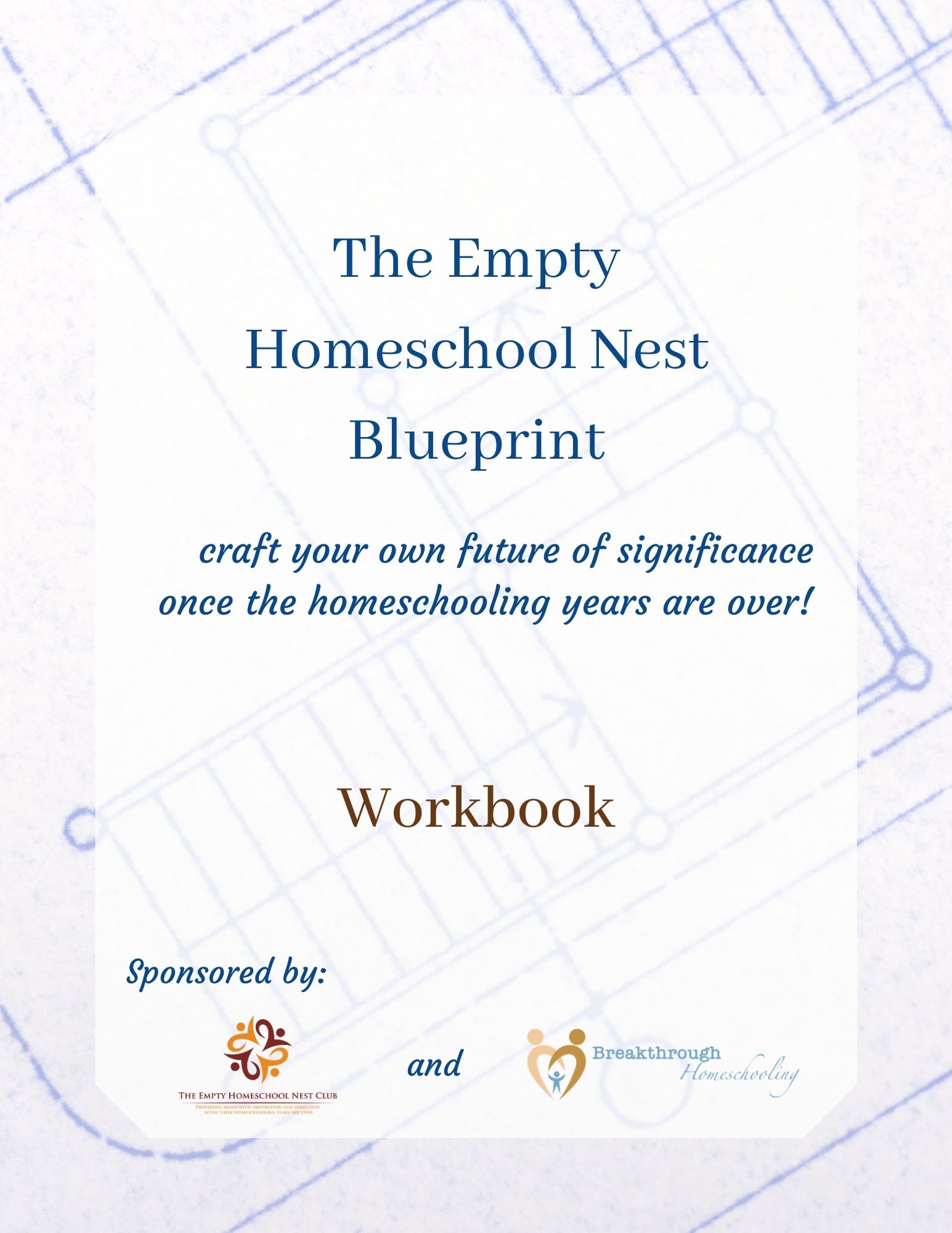 Check your inbox to confirm your subscription